Hand Made with love
Our jewelry is designed to empower your distinctive personality, allowing it to shine with every moment you wear it.
Featured collection
Best Seller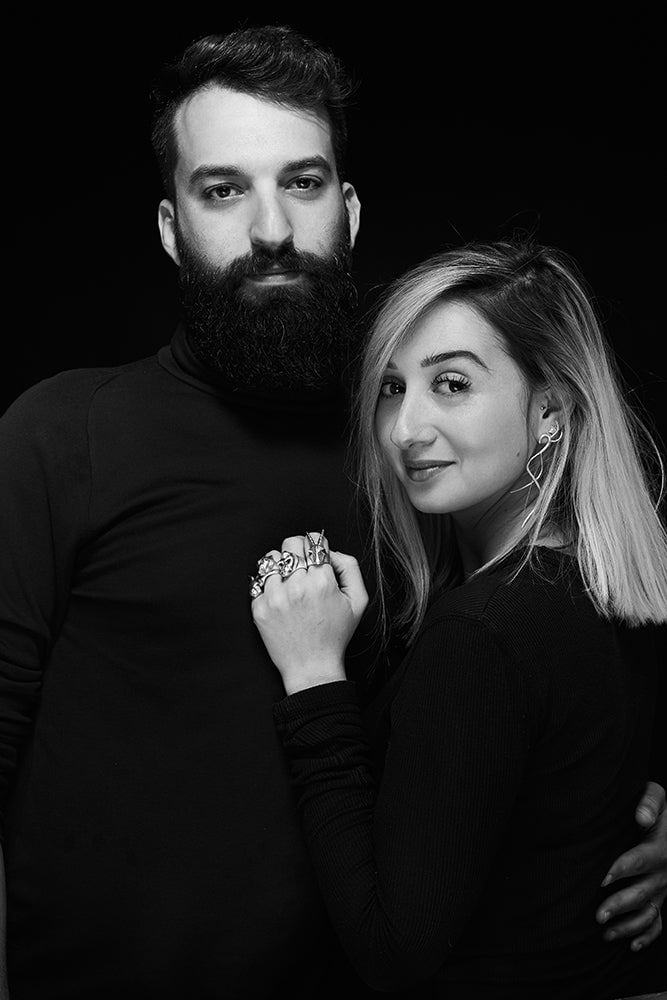 This is us
Welcome to our extraordinary journey. In 2014, fueled by passion and a deep love for design, we fearlessly transformed from life partners to business partners, setting out to realize our dreams.
At the core of our philosophy lies a commitment to the art of slow production. Guided by a profound commitment to sustainability. Mindful of our ecological impact, we avoid stockpiling, ensuring minimal waste and a clean footprint. In our Ramat Gan, Israel studio, skilled artisans pour their hearts into crafting each piece with meticulous care, resulting in exceptional quality and a gentle environmental touch.
Our dedication lies in creating functional, contemporary, and audacious designs that redefine abstract jewelry, giving rise to enduring pieces that exude grace and resilience.
Thank you for joining us on this remarkable ride. Together, we will continue to explore, create, and make a lasting impact as we chart new horizons. Welcome to our ever-evolving story—welcome to our world!
Elina & Pavel