Article: Daring to Be Different: The Animal jewelry collection as a Mark of Individuality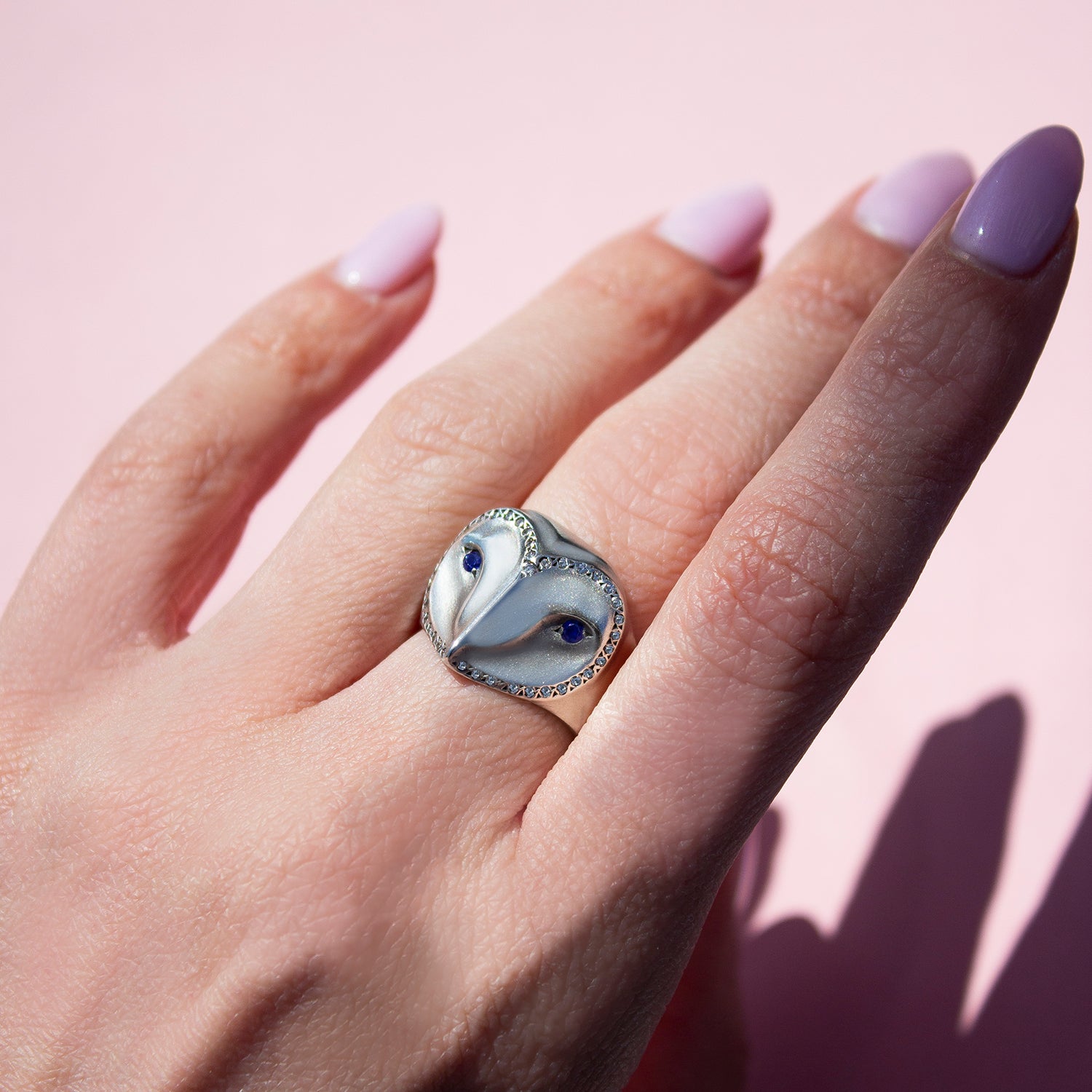 Daring to Be Different: The Animal jewelry collection as a Mark of Individuality
In a world where conformity often reigns, standing out and embracing your unique style can feel like a revolutionary act. And what better way to make a statement than through the captivating realm of Our ANIMAL collection?
As a jewelry maker and designer, I've come to appreciate the transformative power that these pieces hold.
Get ready to embark on a journey where your accessories become a symbol of your individuality, as we explore the untamed world of animal-inspired jewelry.
There's an unspoken language between humans and animals, a connection that transcends words and taps into our primal instincts. Our ANIMAL collection allows us to express our affinity for nature and its inhabitants, capturing the essence of different creatures in wearable art. Whether it's the grace of an Owl, the majesty of a lion, or the power of a wolf, these designs allow us to tap into the untamed energy of the animal kingdom and wear it proudly.
When it comes to personal style, there are no rules. Your jewelry should be an extension of your personality, a reflection of your true self. Our ANIMAL collection jewelry empowers you to curate a collection that celebrates your individuality, as each design tells a unique story.
Allow yourself to be inspired by the animal kingdom. Maybe you've always been captivated by the mystery of the ocean and its intelligent inhabitants. A whale-inspired necklace could be the perfect addition to your jewelry box, a symbol of your playful spirit and affinity for exploration. Remember, the key is to find pieces that resonate with your essence, that make you feel authentically you.
Allow me to share a personal anecdote. A close friend of mine exuded confidence and fearlessness in everything she did. Her spirit was akin to that of a wolf, embodying strength and resilience. To celebrate her unyielding nature, I crafted a custom wolf ring, a wearable symbol of her unwavering determination. Every time she wore it, it served as a talisman, a reminder of her inner power and a source of inspiration during challenging times. That's the beauty of animal-inspired jewelry—it becomes a personal emblem, speaking volumes about who we are and what we hold dear.
For those seeking to channel their fierce and fearless feminine energy, a lioness ring is an ideal choice. The lioness, with her majestic presence and unwavering courage, embodies power and leadership. Wearing a lioness ring becomes a celebration of your inner strength, confidence, and ability to fearlessly navigate the world. It serves as a reminder that you can conquer any challenge that comes your way and empowers you to embrace your unique brand of feminine power.
If you are a more subtle person, Imagine adorning your finger with a minimalistic owl ring. Owls have long been associated with wisdom and intuition, and this ring becomes a powerful emblem for those who seek knowledge and insight. Wearing an owl ring can be a constant reminder to trust your inner voice, make wise decisions, and embrace the lifelong pursuit of learning. It becomes a talisman that empowers you to trust your instincts and boldly navigate the complexities of life.
In a world where conformity often feels like the norm, embracing your individuality becomes an act of rebellion. Our ANIMAL collection empowers you to unleash your inner wildness and express yourself unapologetically. So, my dear jewelry aficionados, dare to be different, let your jewelry become an extension of your spirit, and wear your unique story proudly. Remember, in a world of imitation, nothing shines brighter than the unapologetic brilliance of your authentic self.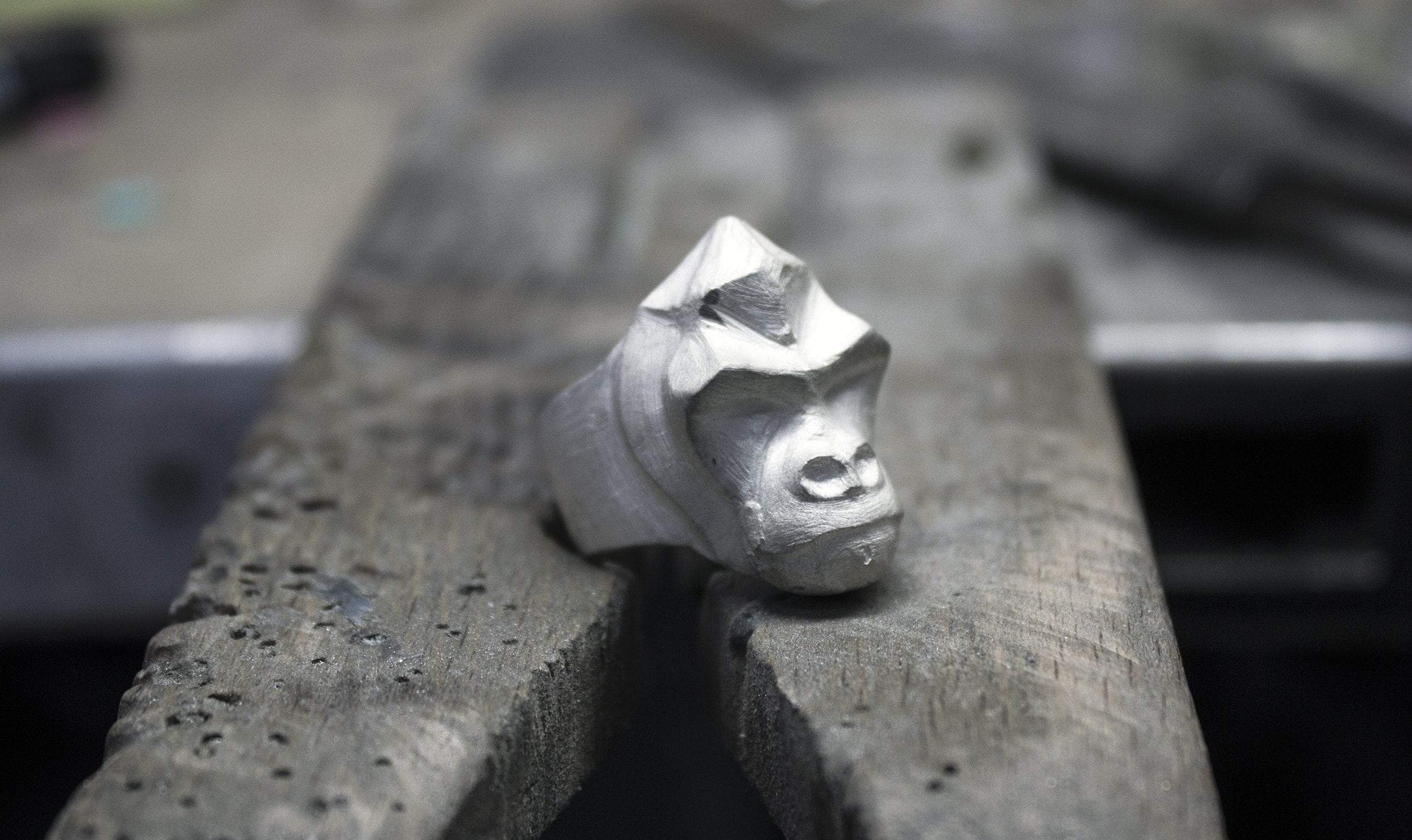 Well this was a long lasting dream of mine. I have wanted to make an ape piece for some time now, but kept delaying it... I guess i was a little bit scared. I knew he will had to have a really stro...
Read more