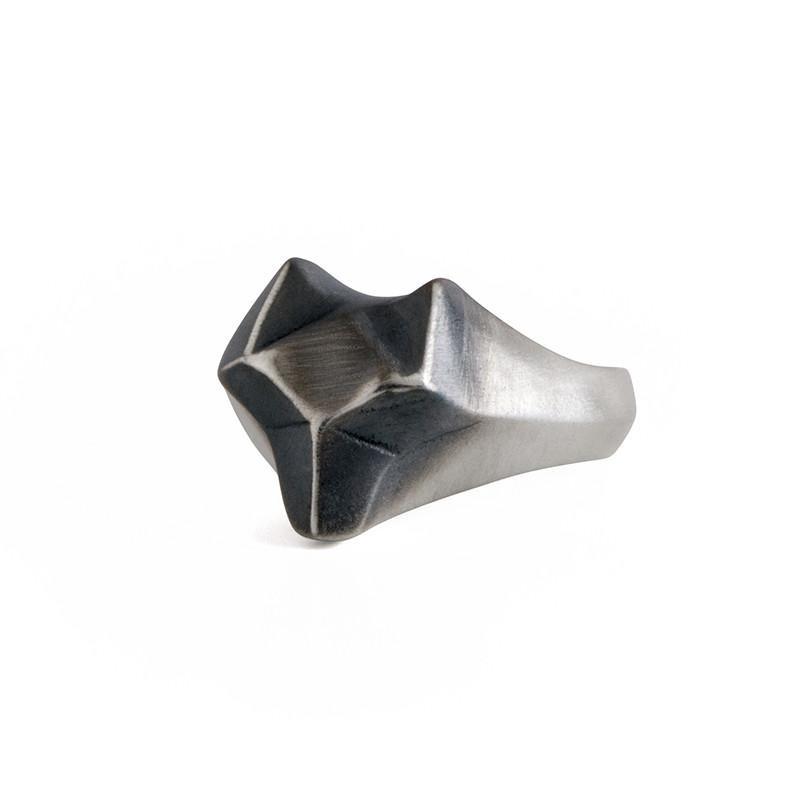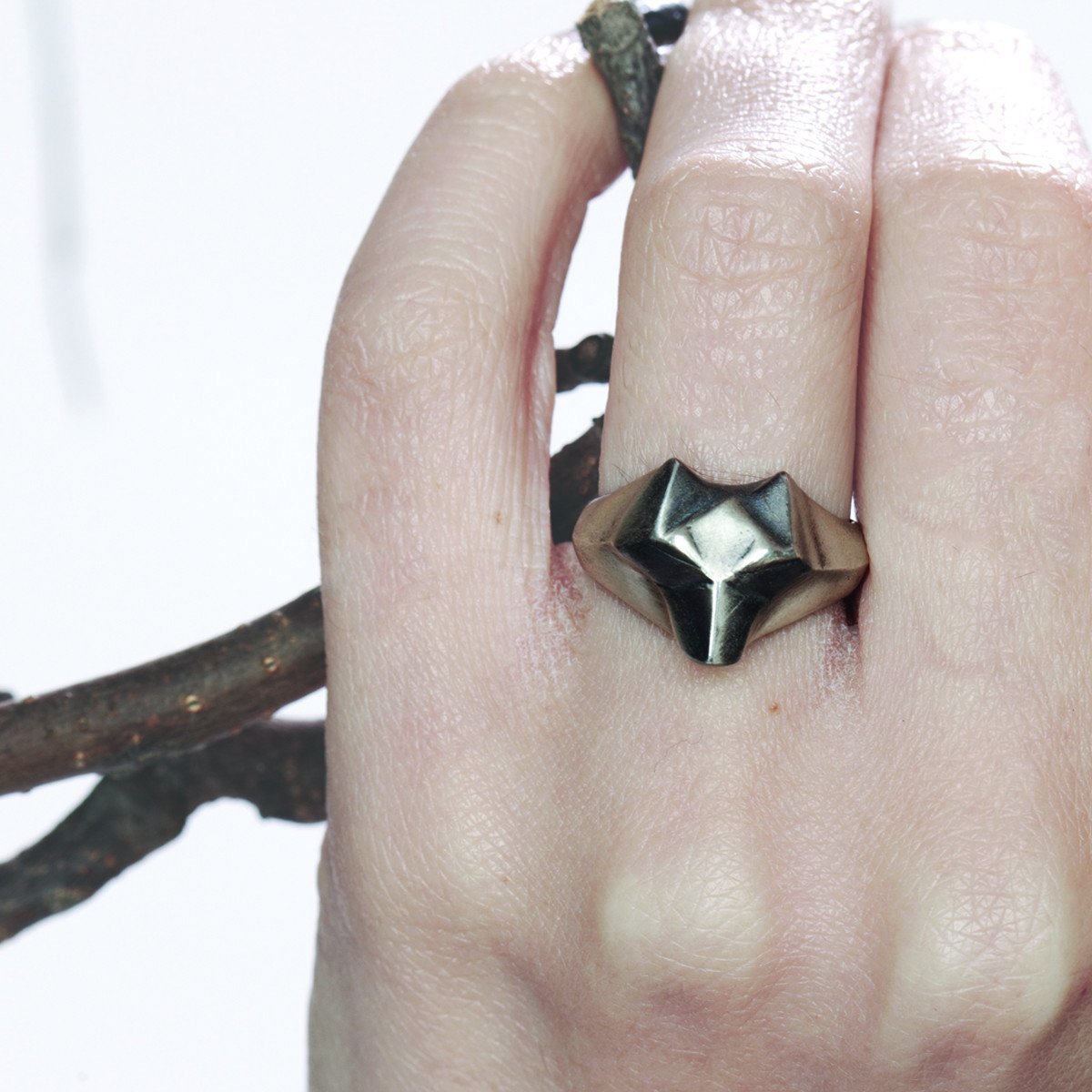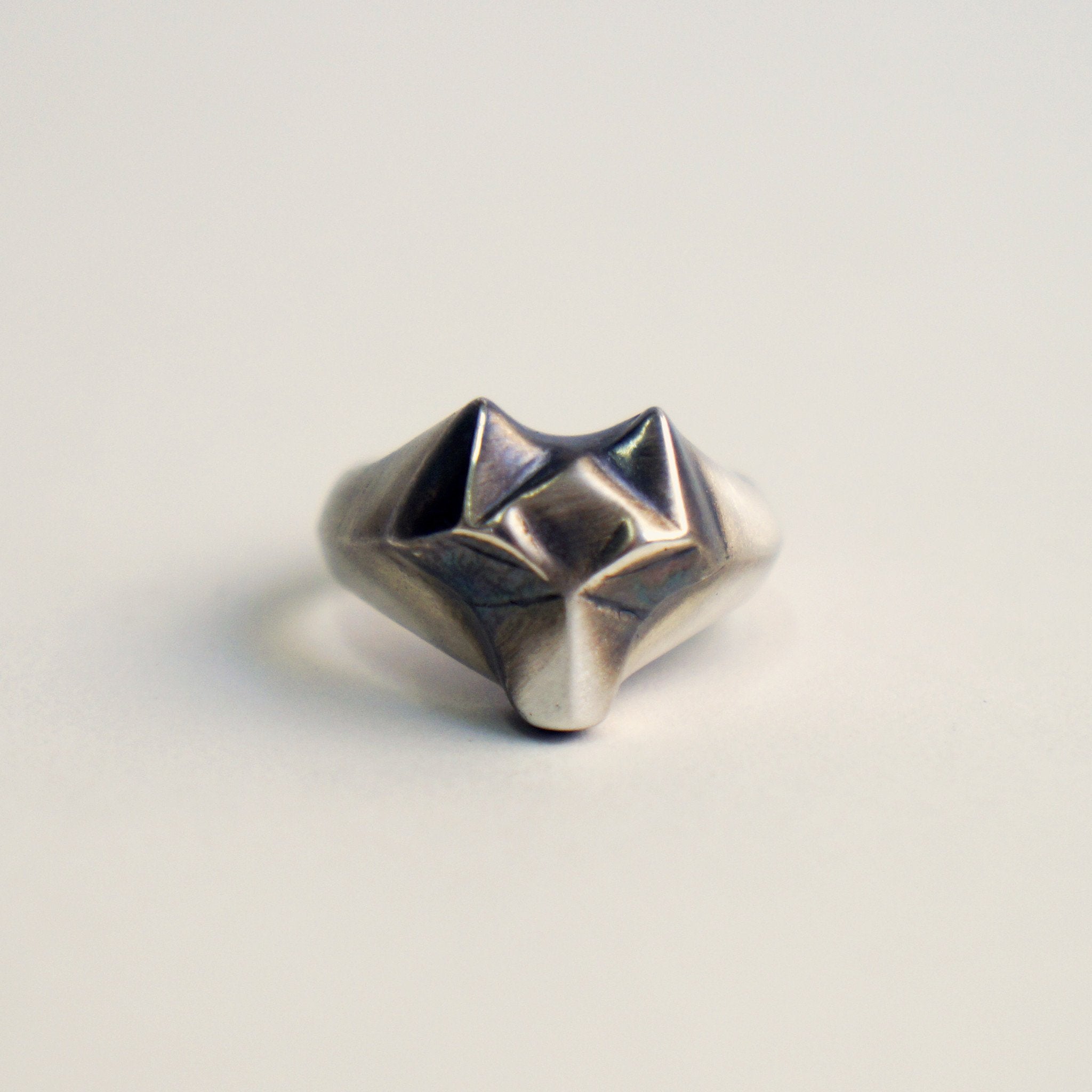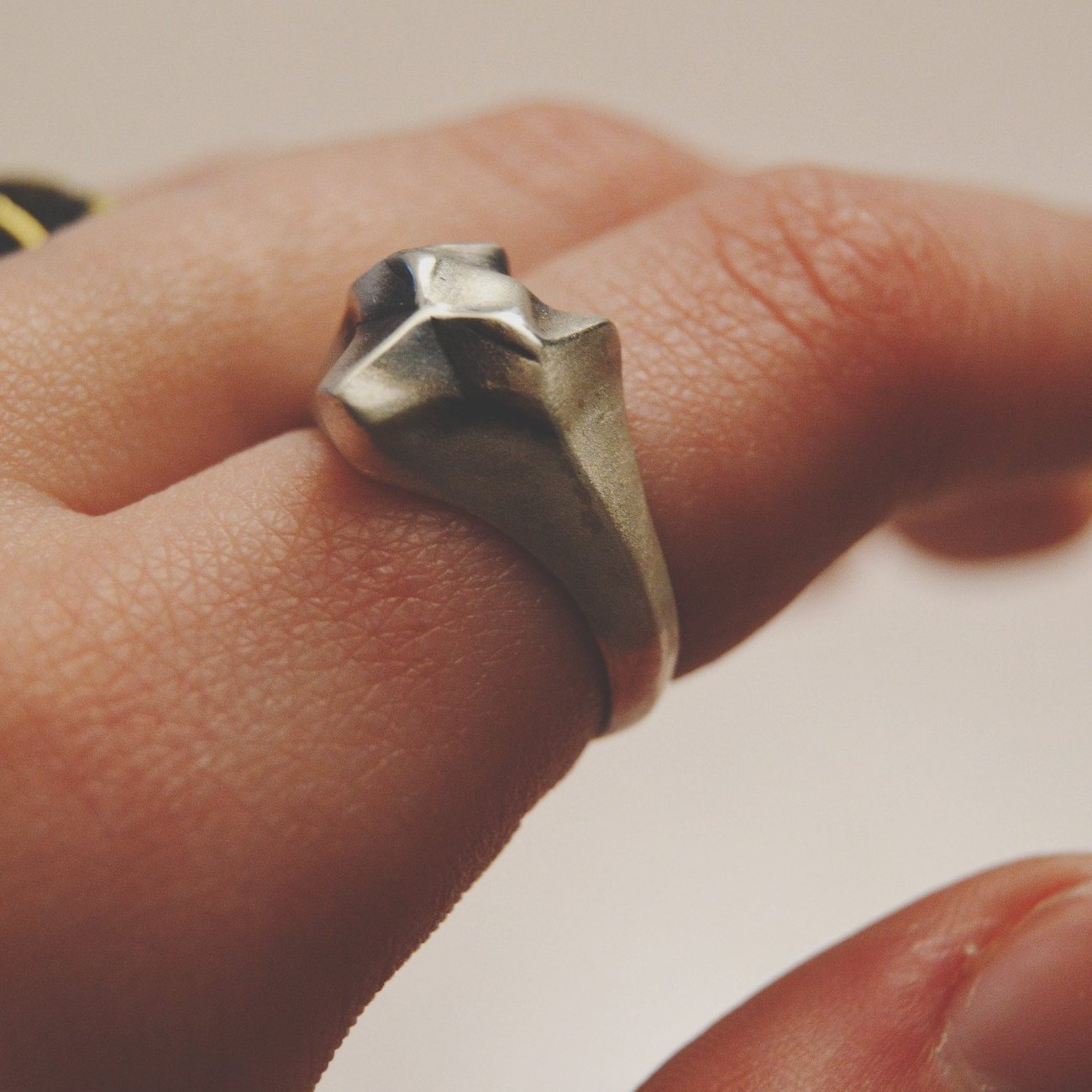 Wolf Ring
Sale price
$118
Regular price
$133
(/)
The wolf is quite possibly one of the most adored and feared of nature's creatures. An almost diamond shape forms the base of the wolf ring while the eyes and ears fill in the more recognizable wolf characteristics.  Simple and clean lines form the shape of the wolf's natural countenance on the exterior of this handmade ring.

Oxidized silver is used to create a dark, smoky look while light bounces off of the sharp corners and lines that form the rest of the wolf's outward appearance. The wolf's eyes are designed with a deep brown to almost black oxidation, which give the ring a somewhat mysterious flair. With the right lighting, the ring will appear to be a near matte ombr'e color as light moves across the surface. 

Geometric patterns combined with an abstract design produce the final shape and size of this wolf ring, and entice those with artistic taste to add it to their collection. Hollow in nature and extremely lightweight, the wolf ring was built for both males and females and never overpowers the wearer's finger or style.
Choose options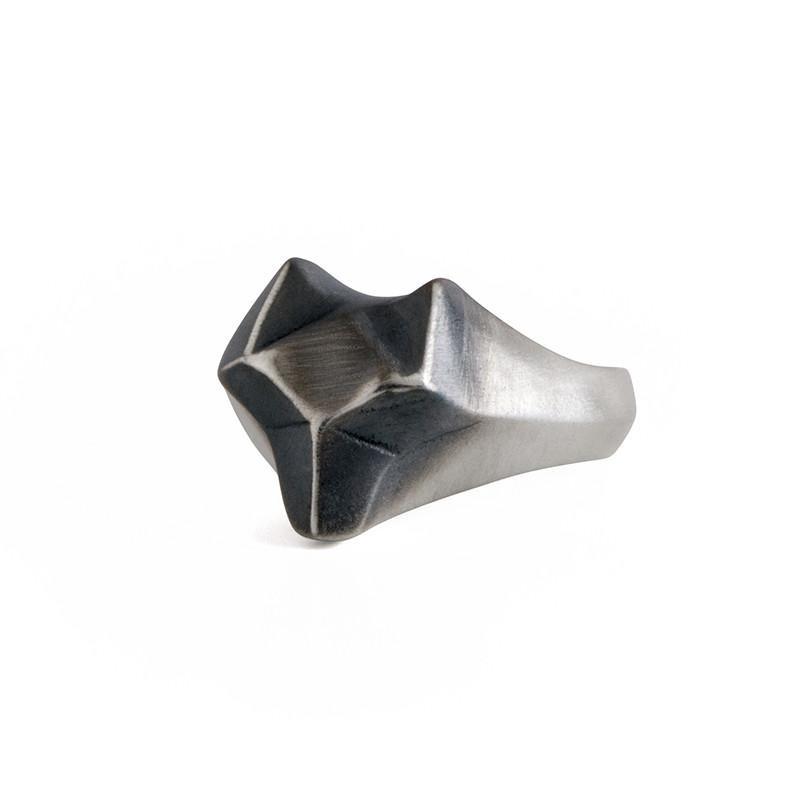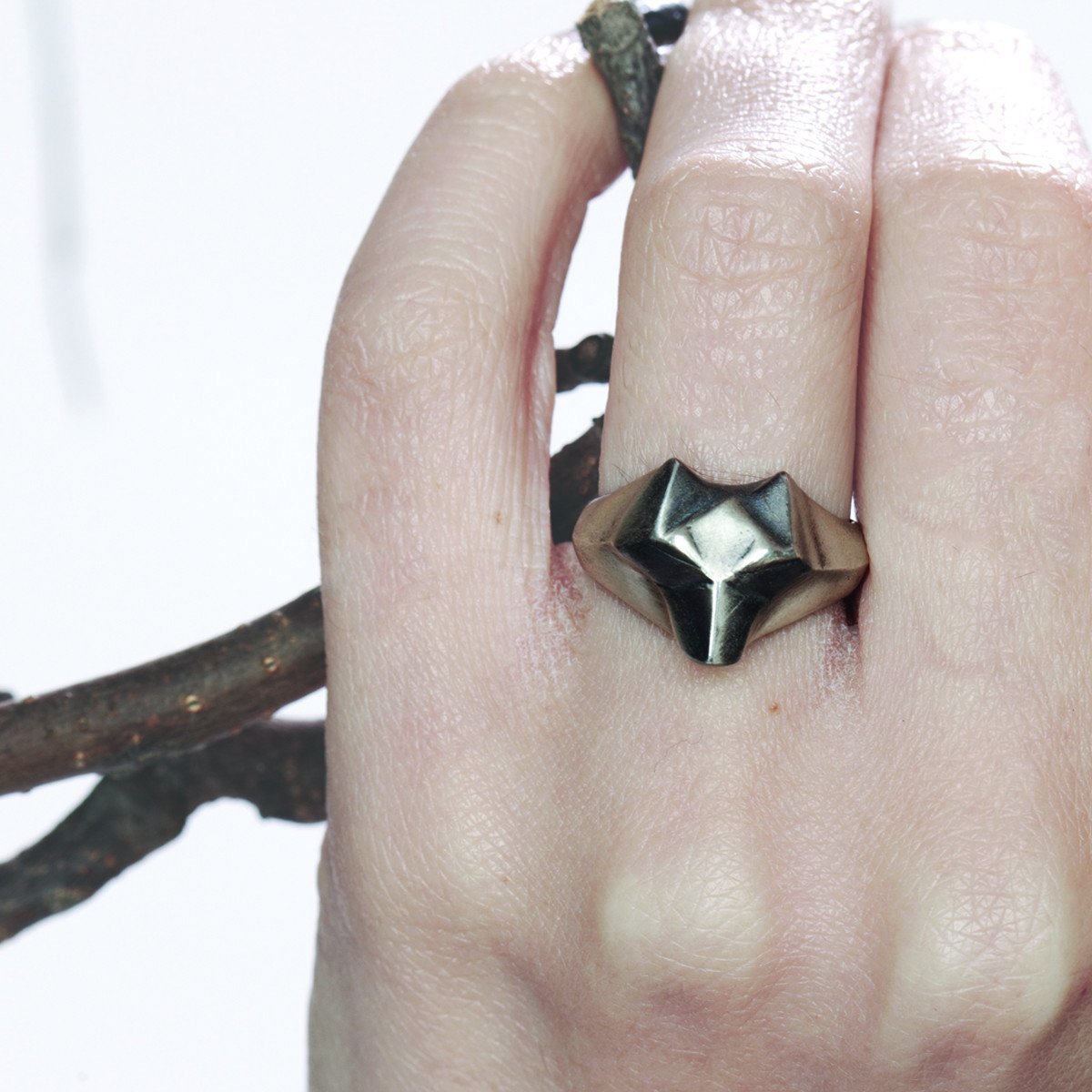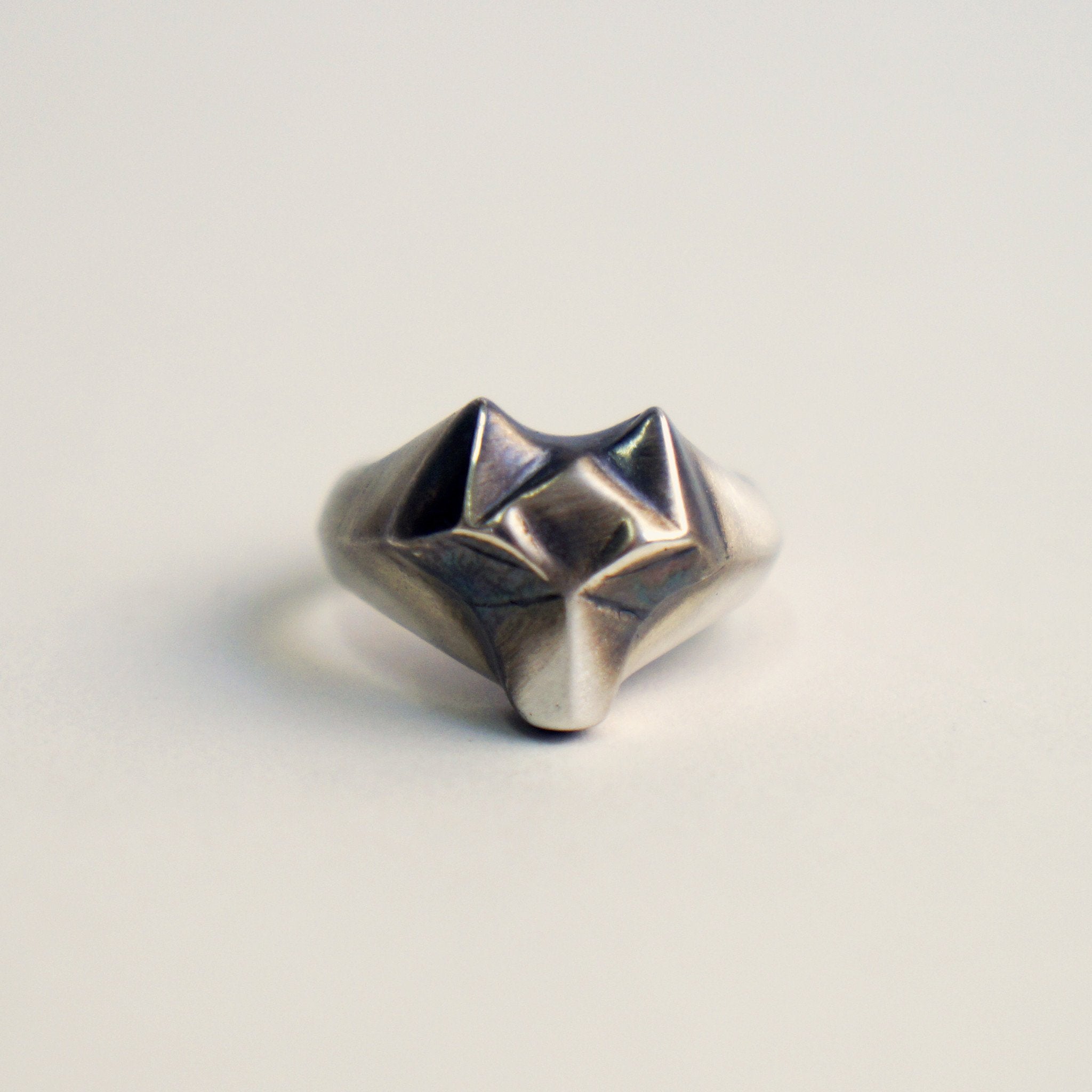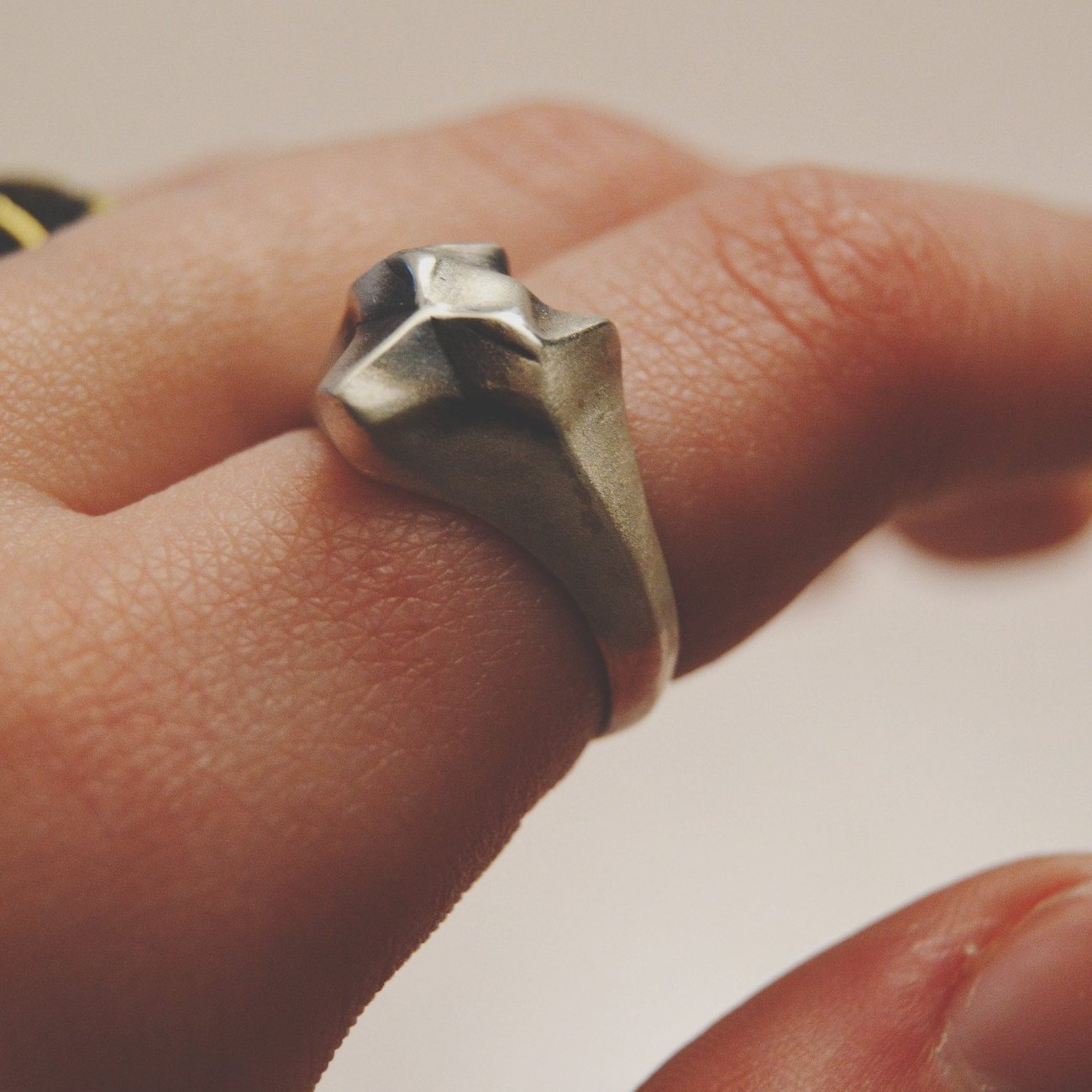 You can return or exchange the item within 14 days of receiving the item.

To be eligible for a return, your item must be in the same condition that you received it and in its original packaging.

Got the wrong size? No problem! We will gladly resize it- free of charge :) Just let us know info@elinagleizer.com

More info about "Returns & Exchanges" can be found HERE
If you want any customization on your order such as specific stone color, different metal or engravings please contact us VIA Email HERE
Hand made with Love
Embrace the power of self-expression with our handmade
creations, embodying a perfect balance of minimalistic elegance.
Each piece speaks volumes, empowering your distinctive personality to radiate with every
moment you adorn our jewelry.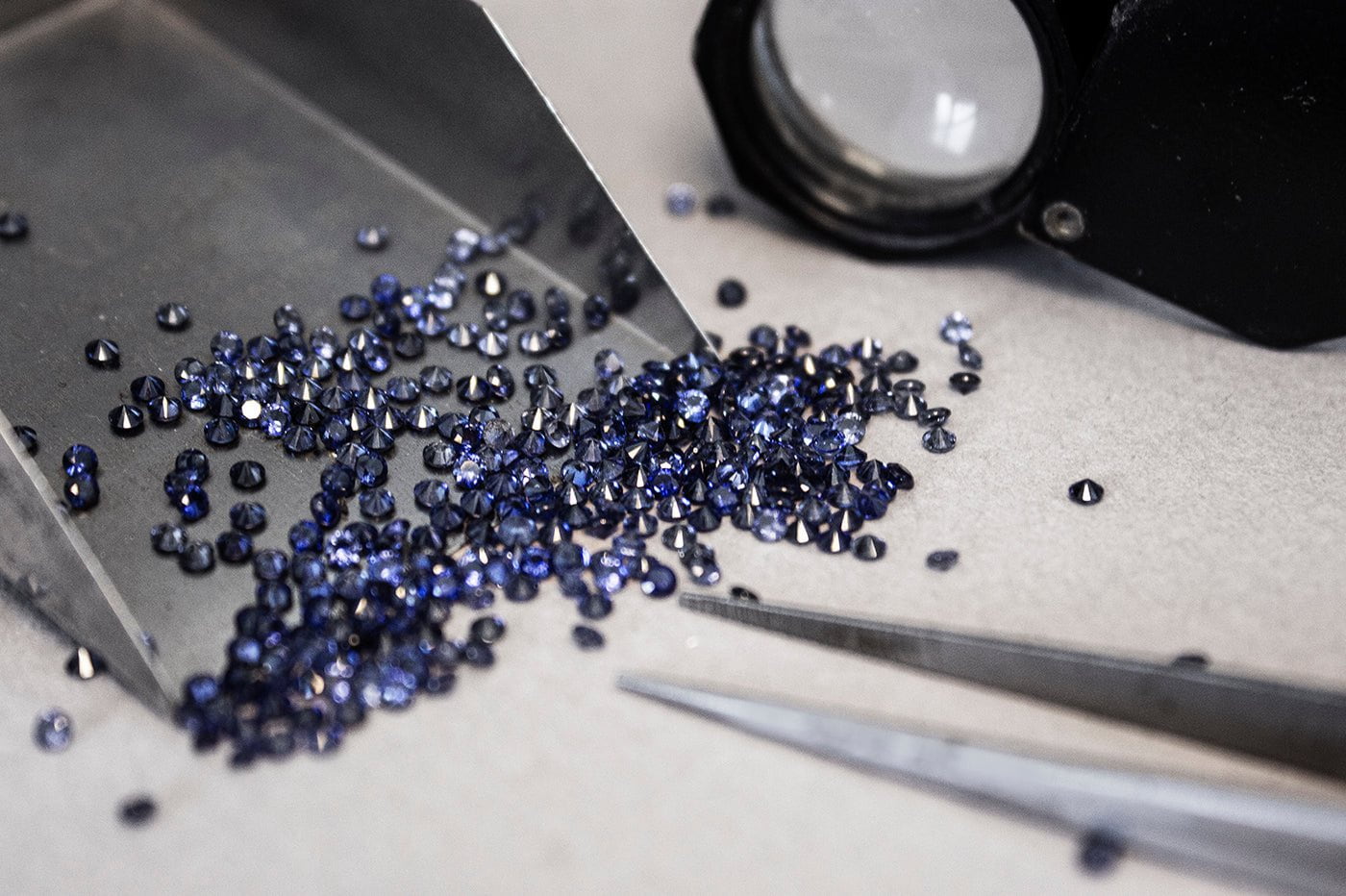 IT'S ABOUT THE QUALITY
With our small scale production, we ensure the highest quality in every single piece we make.
By handpicking each diamond and gem and maintaining the purity of metals, we create products we are truly proud of.
This means you enjoy superior craftsmanship and the assurance that our name represents top-notch quality.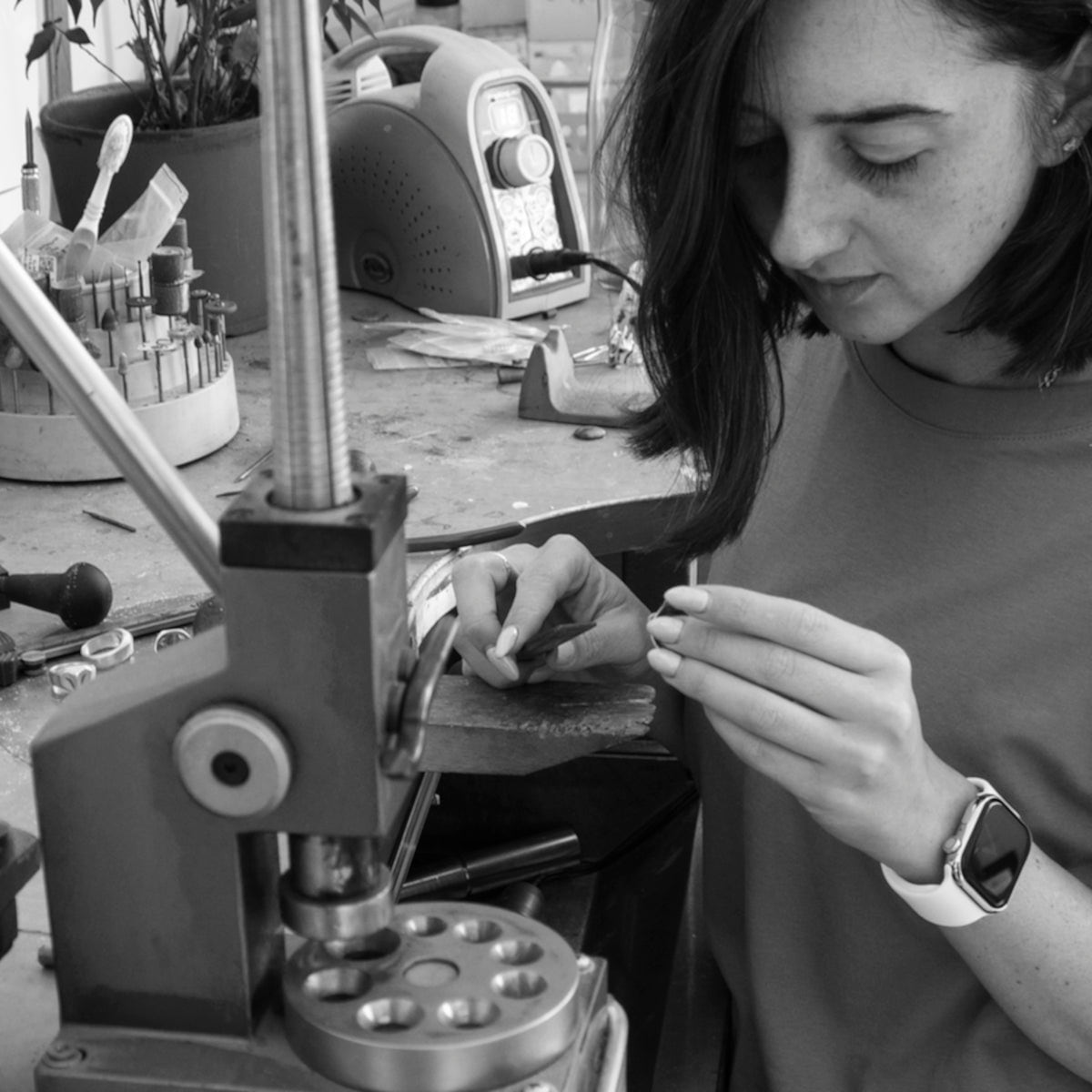 Impeccable Craftsmanship
Meticulously crafted with love, each piece exudes unparalleled quality and uniqueness.
We take enormous pride in our work and ensure that each piece is impeccable.
All of our jewelry is handmade and hand polished by us, that is why they are made to order.
Our studio manages to manufacture between 50-80 items each month, Producing in such small quantities allows us to make each piece with the highest standards and quality .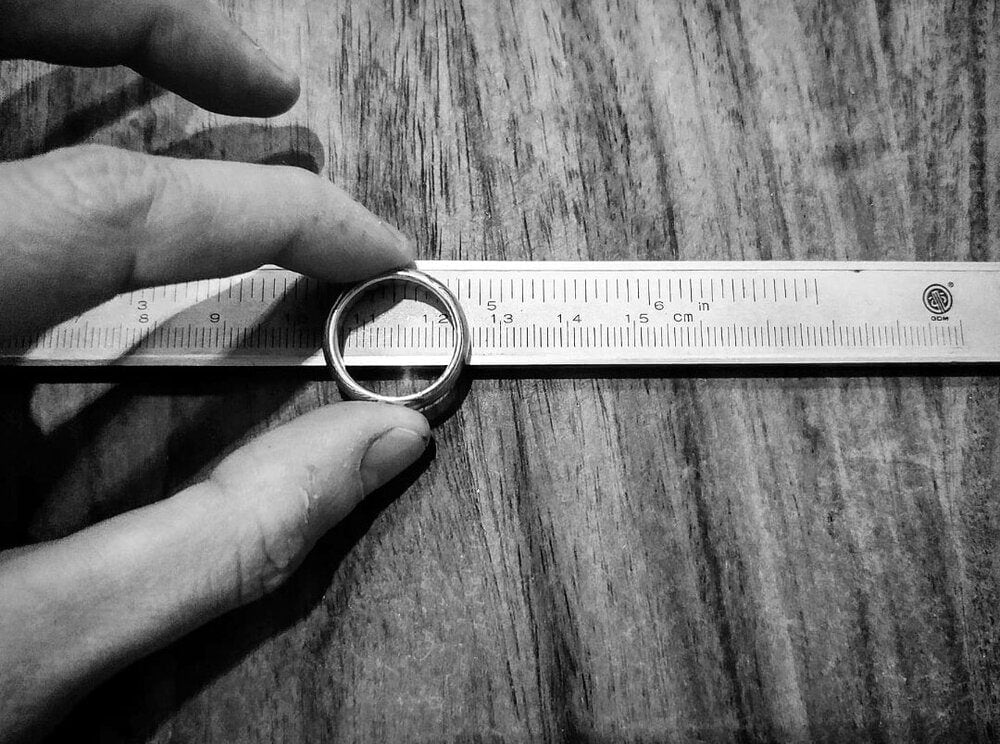 Find your perfect size
All our items are handmade here is our studio so we can offer any size you wish (yes, even x.5/ x.25)
If you don't know you ring size follow this link!
We offer FREE resizing so even if you got he size wrong, just contact us and we will replace it for you with little effort on your end.