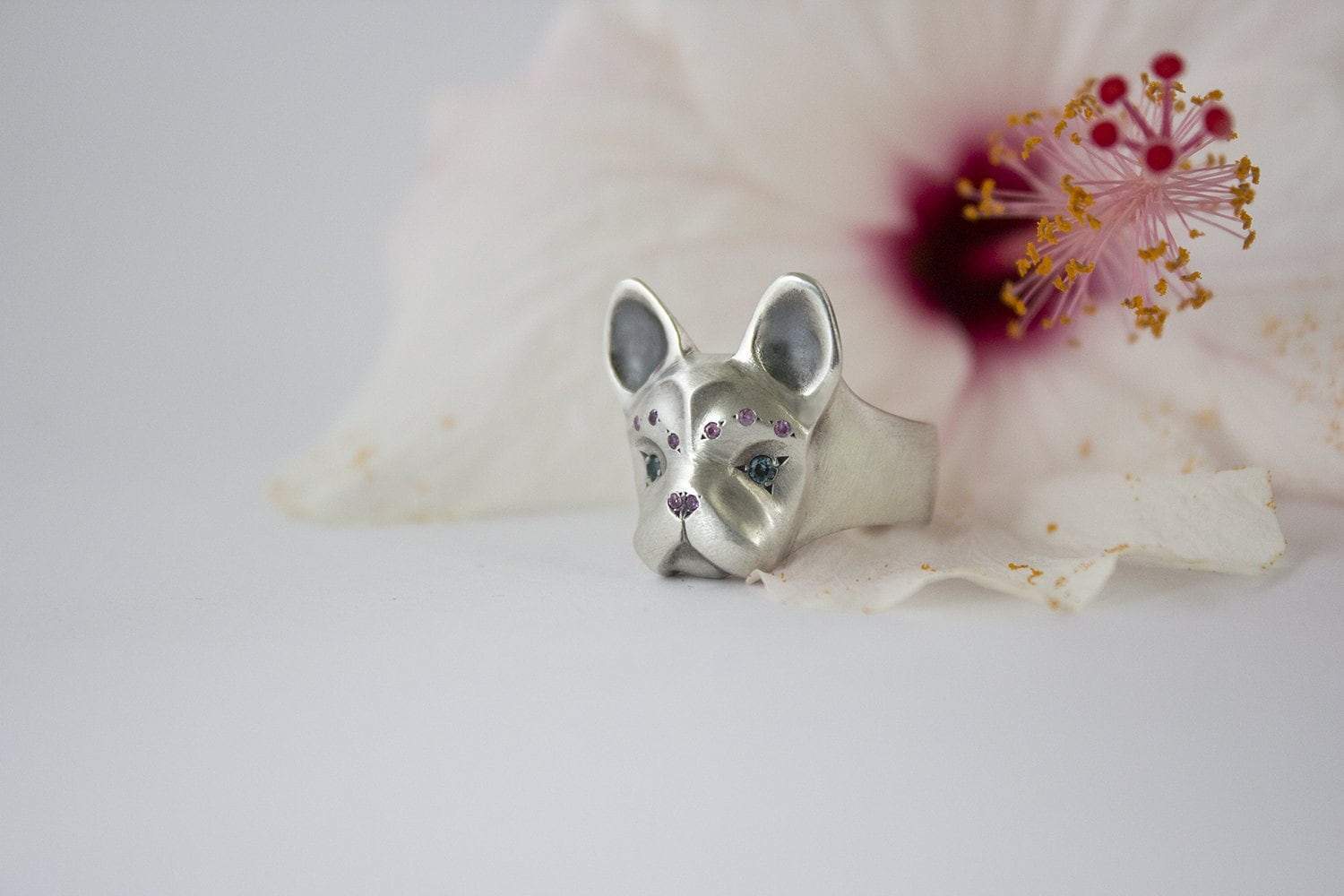 After a while, I can say: I am a dog person.
For a matter of  fact, for the last 5 years  I am the proud mommy of the sweetest Terrier you have ever seen. 14 years old, He has long blond and hair, and big  brown eyes. 
I was actually a total cat person when I was growing up, and recently discovered I am allergic to these creatures. 
I wanted to make something iconic and incredibly cute,  so I've decided to make a French Bulldog ring.
This ring was one of the hardest ANIMALS I have ever made, & took almost 3.5 weeks .

Take a look at the carving process...
Curious ?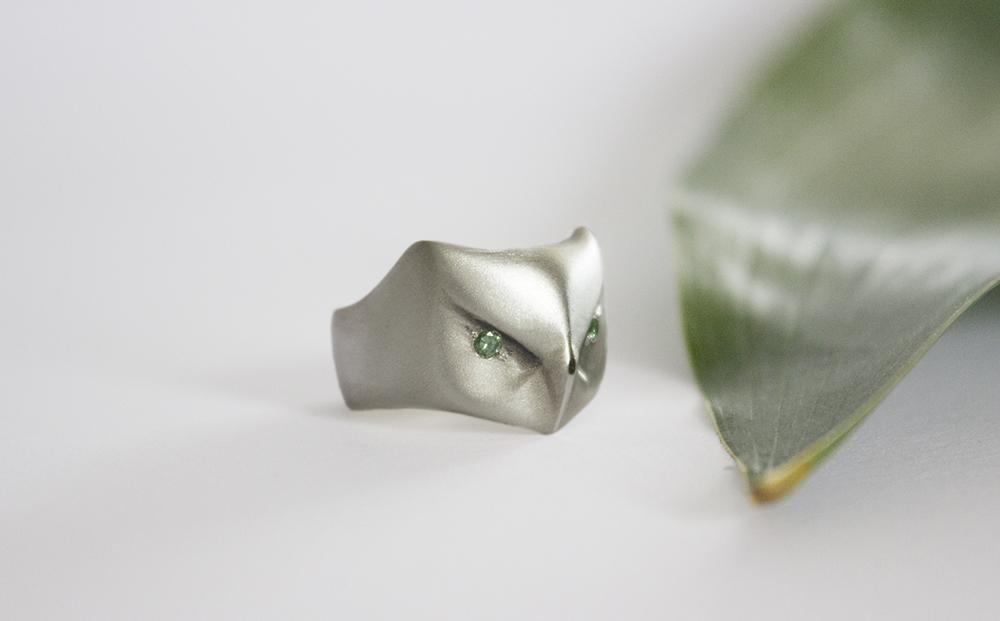 design
Hi other creatures!  Check the design and make process of one of my favorite owl rings. As long as I can remember myself creating, my design process was (and still is) filled with bitter failures, ...
Read more