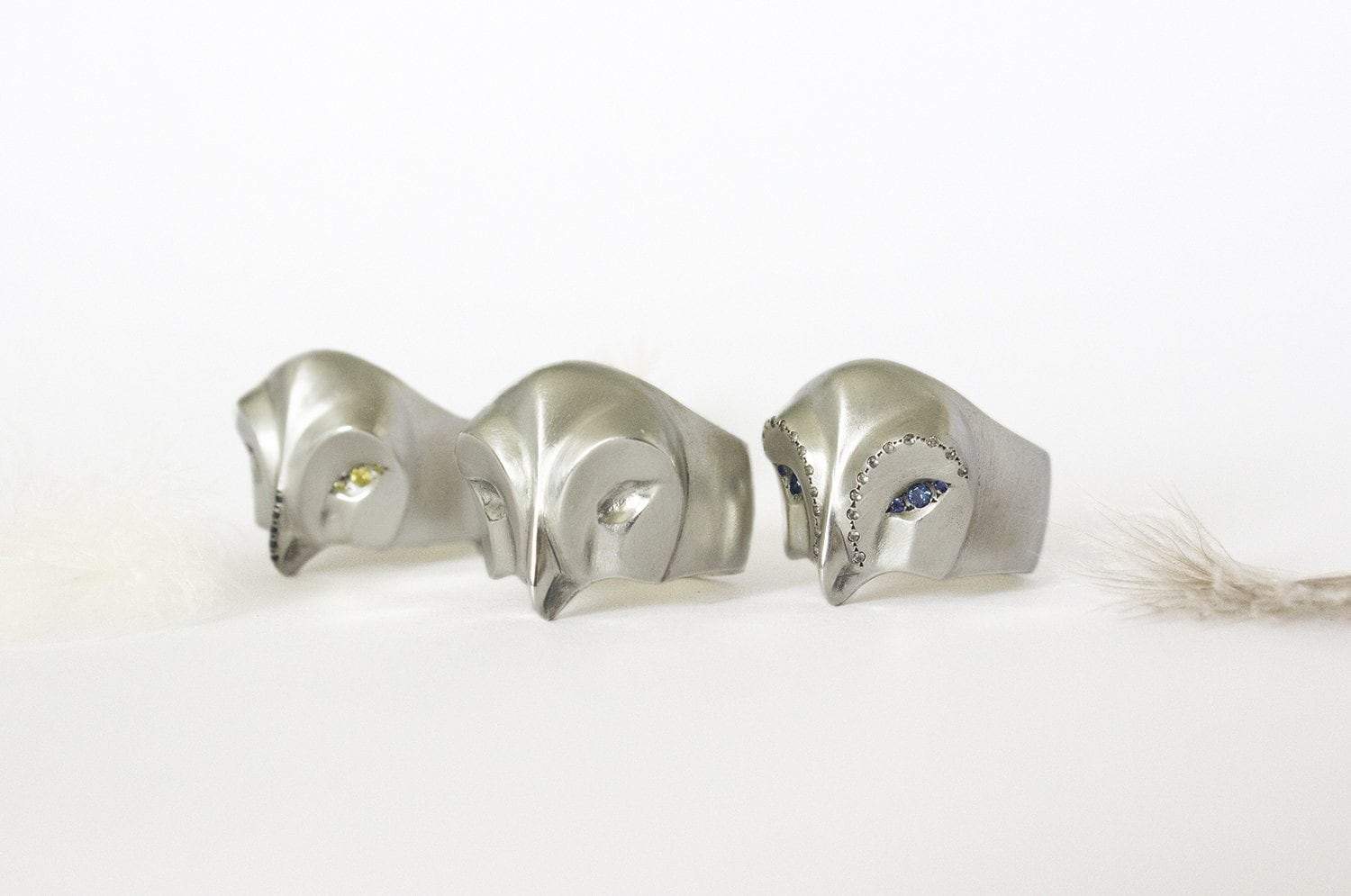 Oh Snowy... You took my heart. 
When I've decided about this model Iv'e  had some concerns. After exploring tons of snowy owl images, I felt its going to be challenging, and going to take some time. The combination of minimalist yes extremely fierce character made me think about the great movie: Legend of the Guardians: The Owls of Ga'Hoole. They had these metal knight masks which totally inspired me. 
So I guess there isn't much to say, except it was a great experience!!! This royal bird was a so much fun to make.. The design and carving process were flowing, and the whole thing tool about 2 weeks. 
The super fun part was to design all the different options of gem stones setting. 


Click here to explore the entire Snowy Owl Collection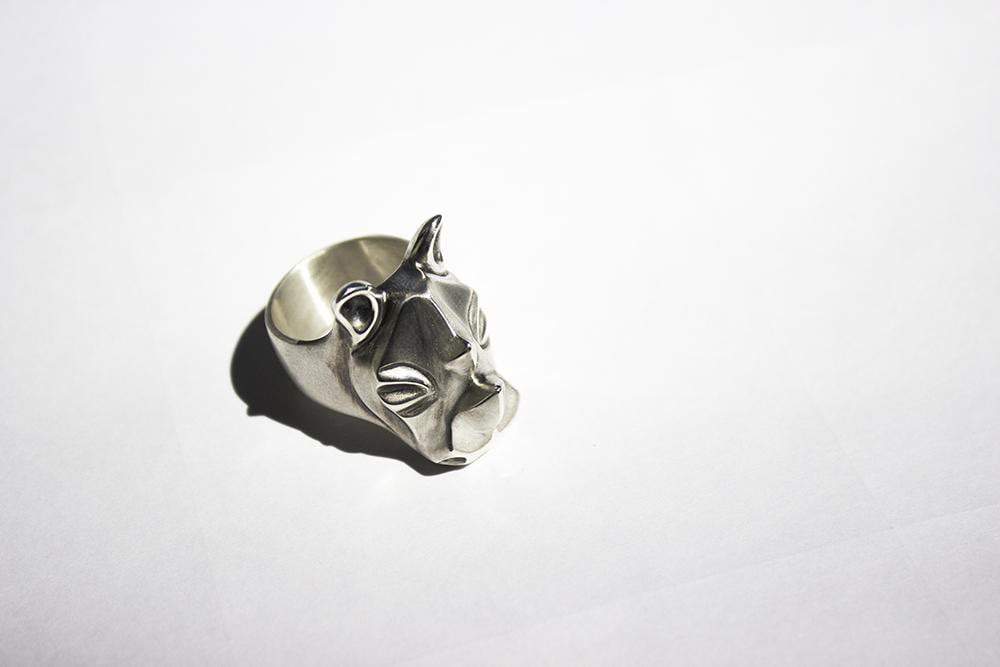 The Last White Rhino Male I was extremely moved by the story and death of Sudan, the last White Rhino Male. The fact that a whole species is about to be extinct and gone forever is absolutely terri...
Read more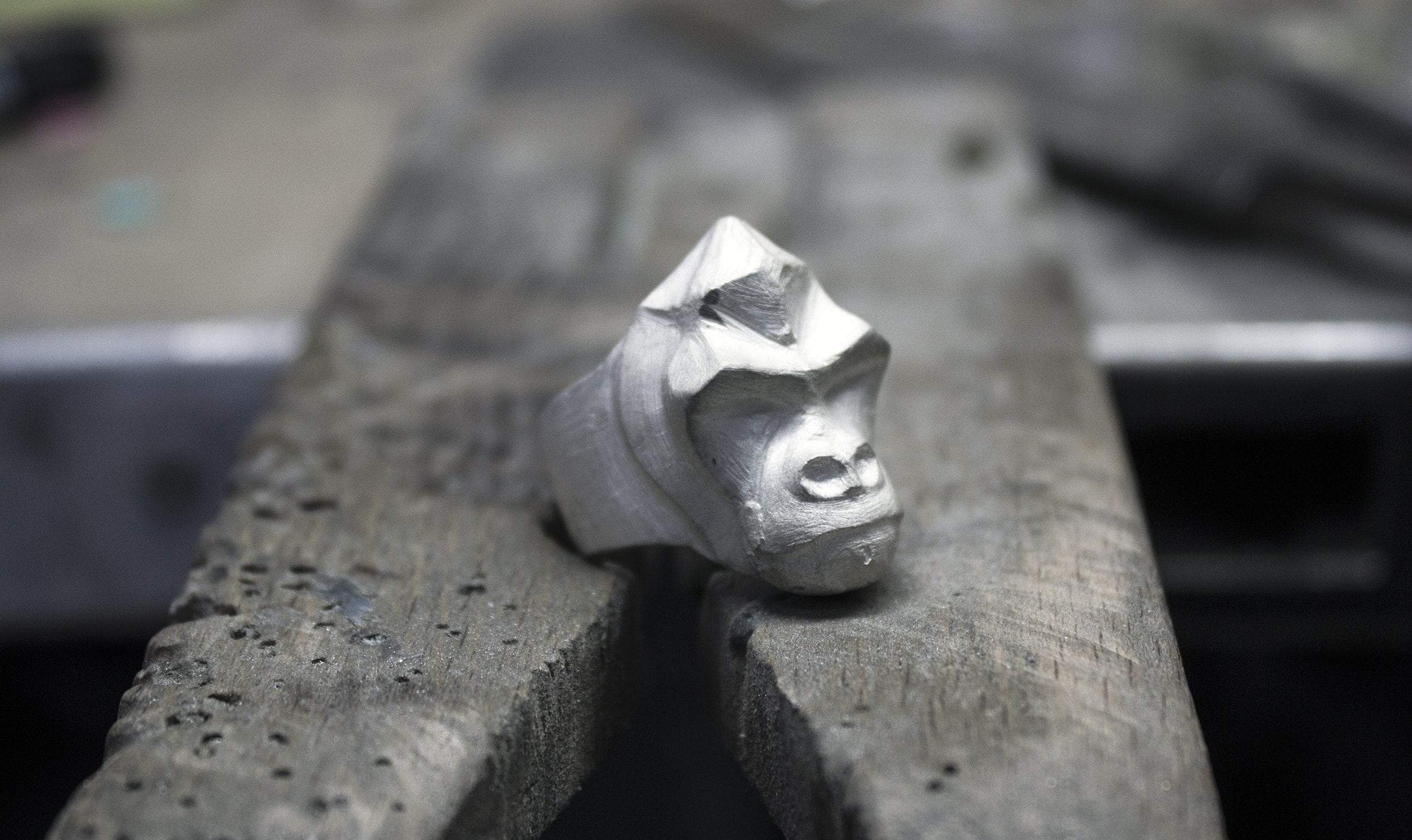 Well this was a long lasting dream of mine. I have wanted to make an ape piece for some time now, but kept delaying it... I guess i was a little bit scared. I knew he will had to have a really stro...
Read more