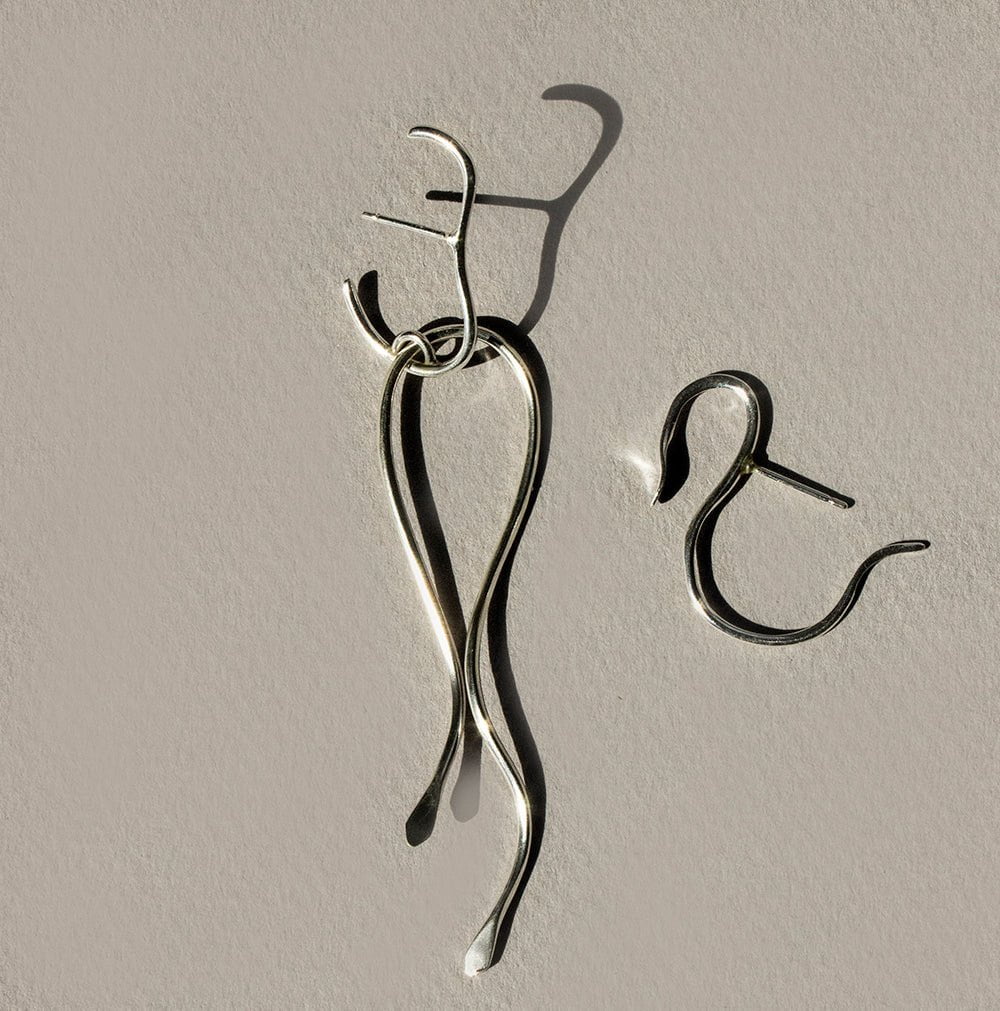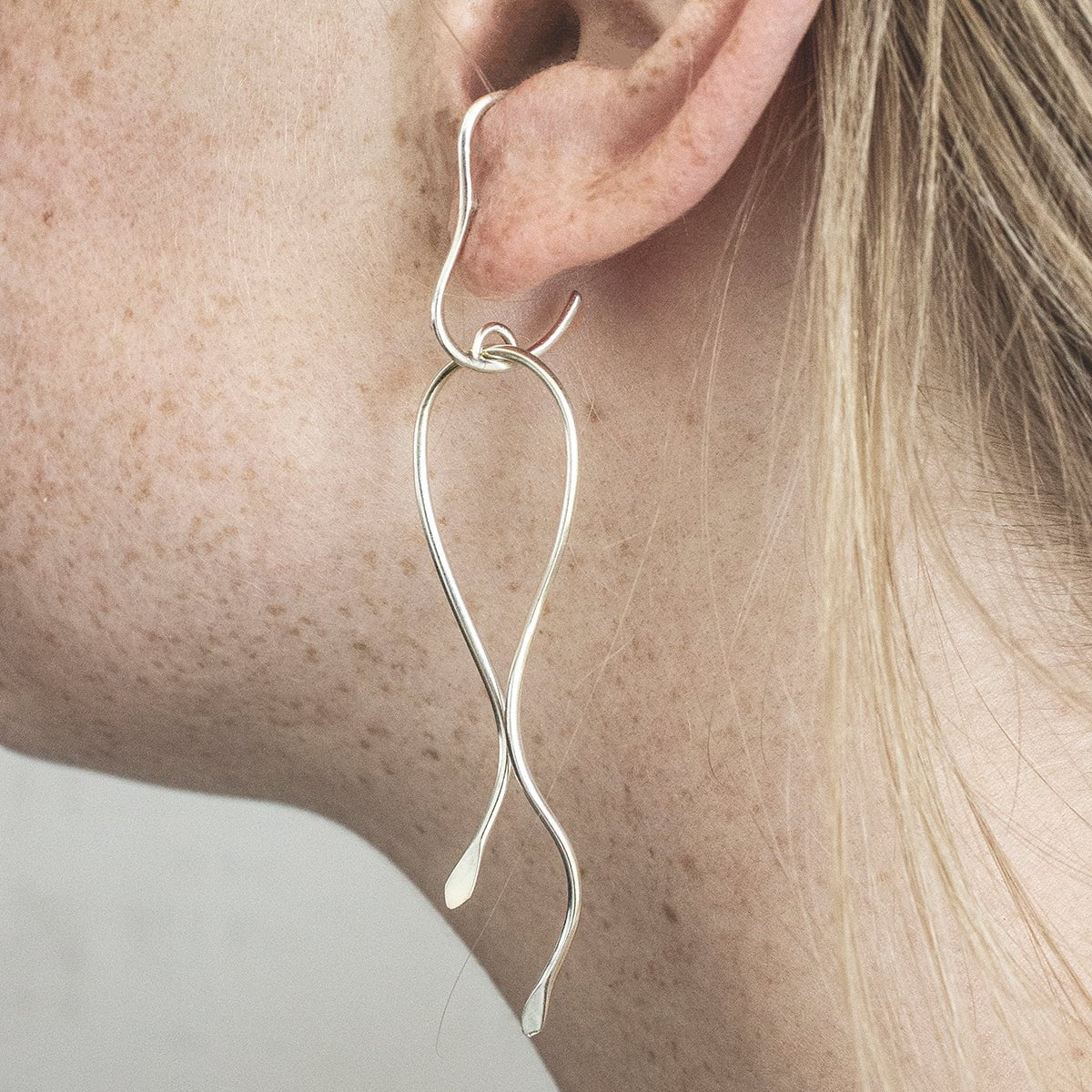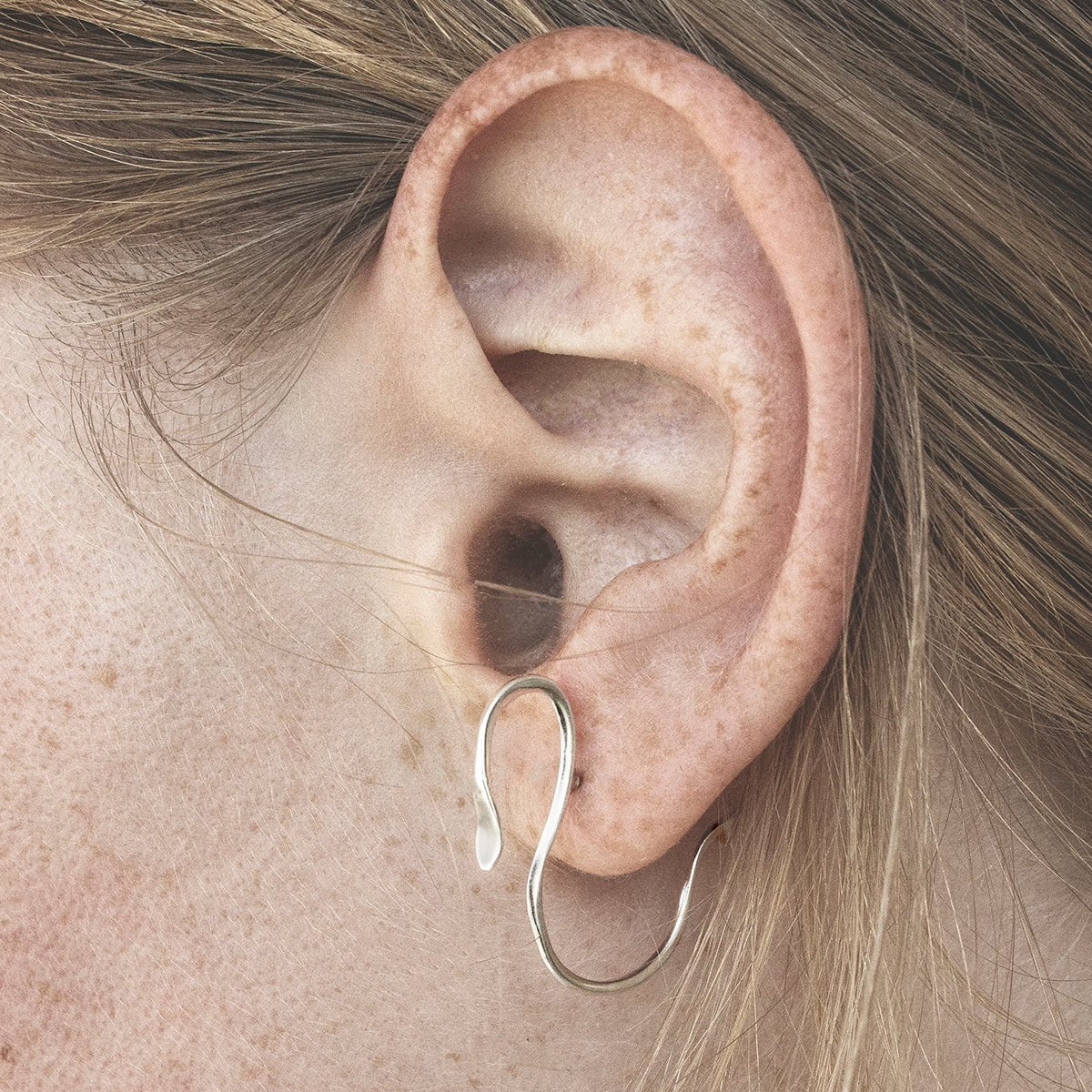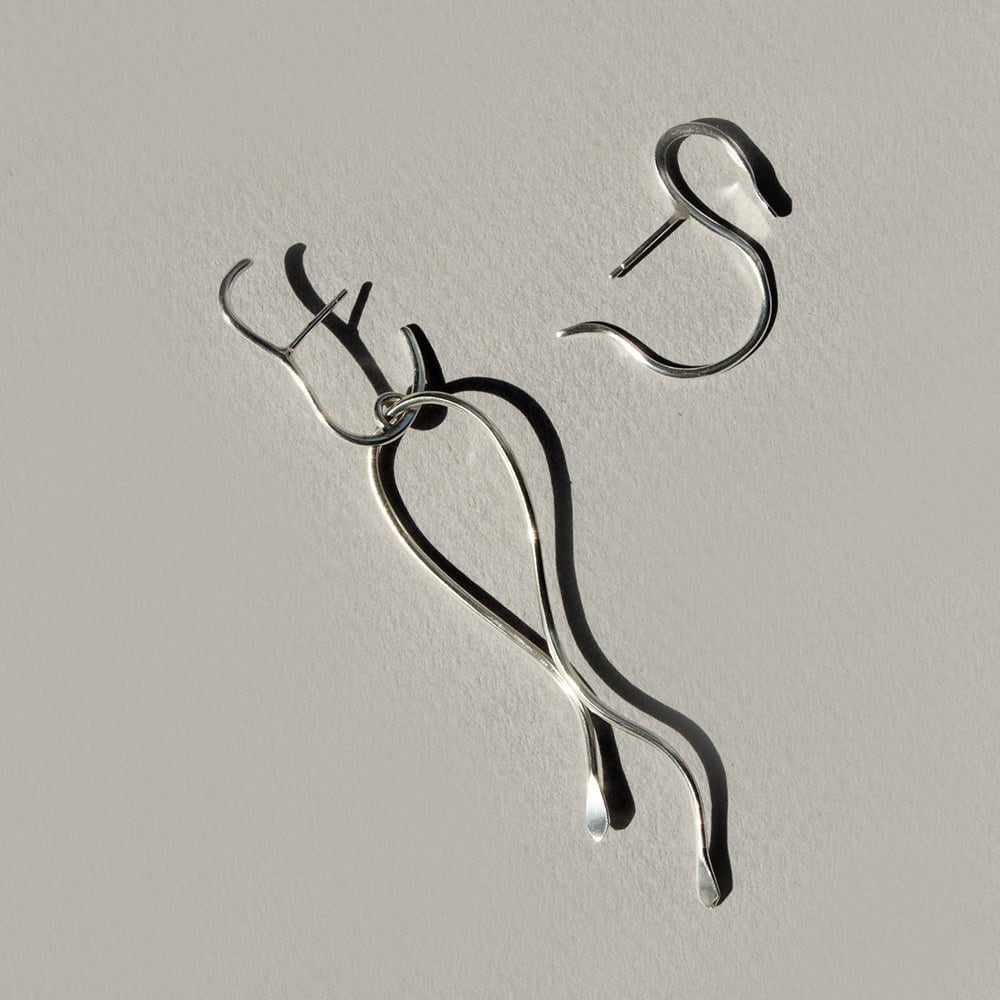 Asymmetric Snake Earrings
Sale price
$161
Regular price
$169
(/)
Designed for those who appreciate understated luxury, these silver serpent earrings are a timeless addition to your jewelry collection. Its enchanting allure and refined craftsmanship make it an elegant choice for expressing your style with grace and poise.

The asymmetric pair is made of 2 different earring shapes.


The two-Headed Silver Snake earring is a captivating accessory that combines the allure of serpents with an elegant and dynamic design. This earring is meticulously crafted with two distinct parts. The first part of the earring is a gracefully curved piece that delicately hugs the earlobe. The second part of the earring is a long snake elegantly dangling from the curved base. 

With every movement, the Two-Headed Snake Earring comes alive, gracefully swaying and dancing, enchanting onlookers with its mesmerizing motion. The fluidity and elegance of the design emulate the serpentine movements of the snake, creating a truly captivating and dynamic visual display.

The hoop earring is designed to be feather-light, which delicately hangs from your earlobe, providing comfort and effortless wearability. The carefully balanced weight ensures you can embrace a day of activities while effortlessly exuding elegance.

The minimalist aesthetic of the Silver Serpent Hoop Earring ensures versatility, making it an ideal accessory for any occasion. Whether attending a formal event, exploring the city, or simply enhancing your everyday look, this earring effortlessly adds a touch of sophistication to any ensemble.

 
Choose options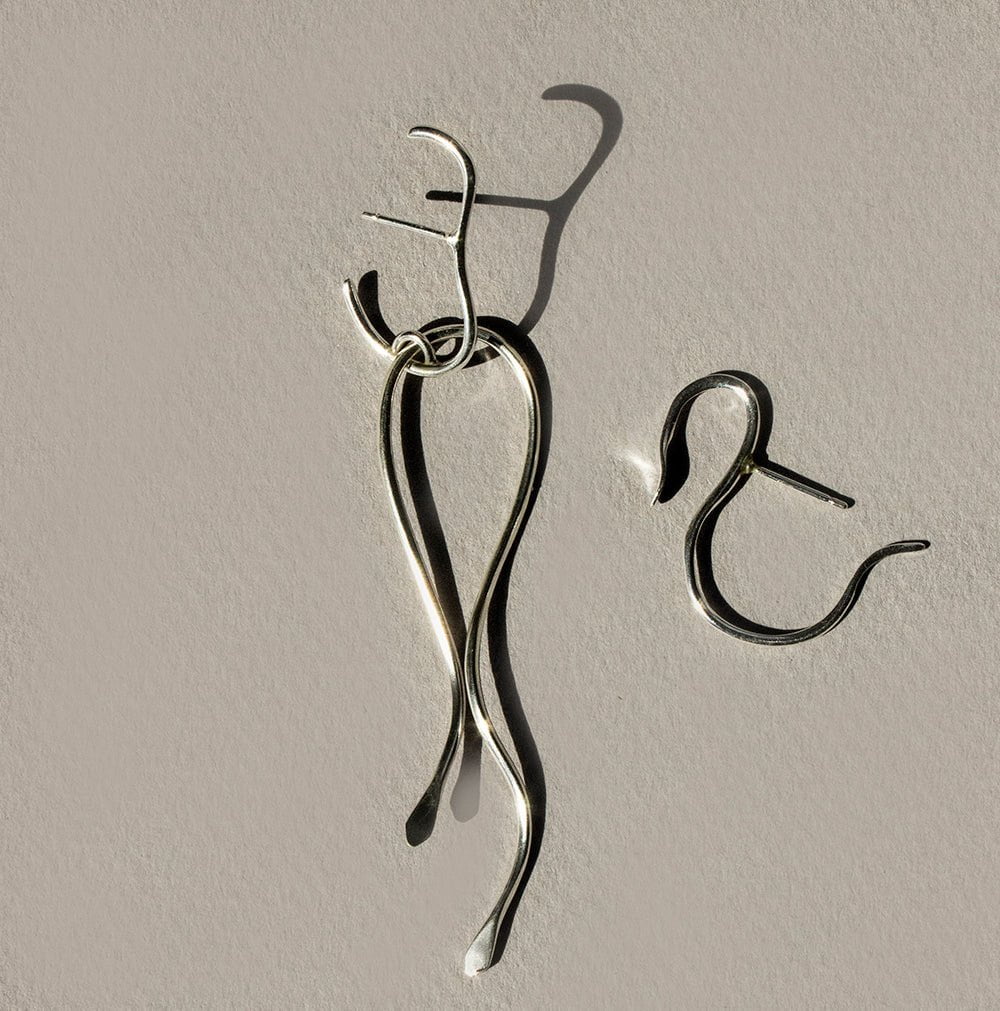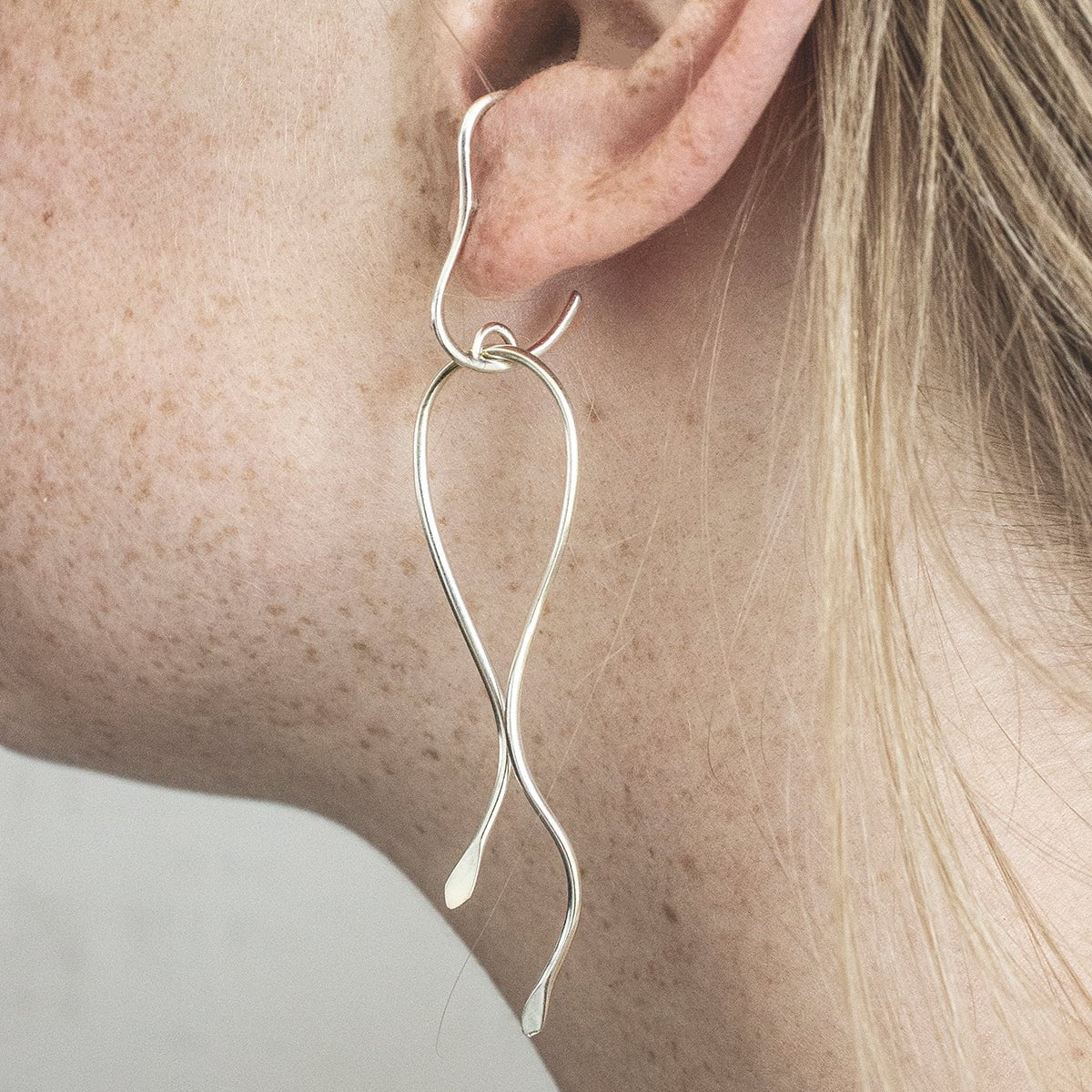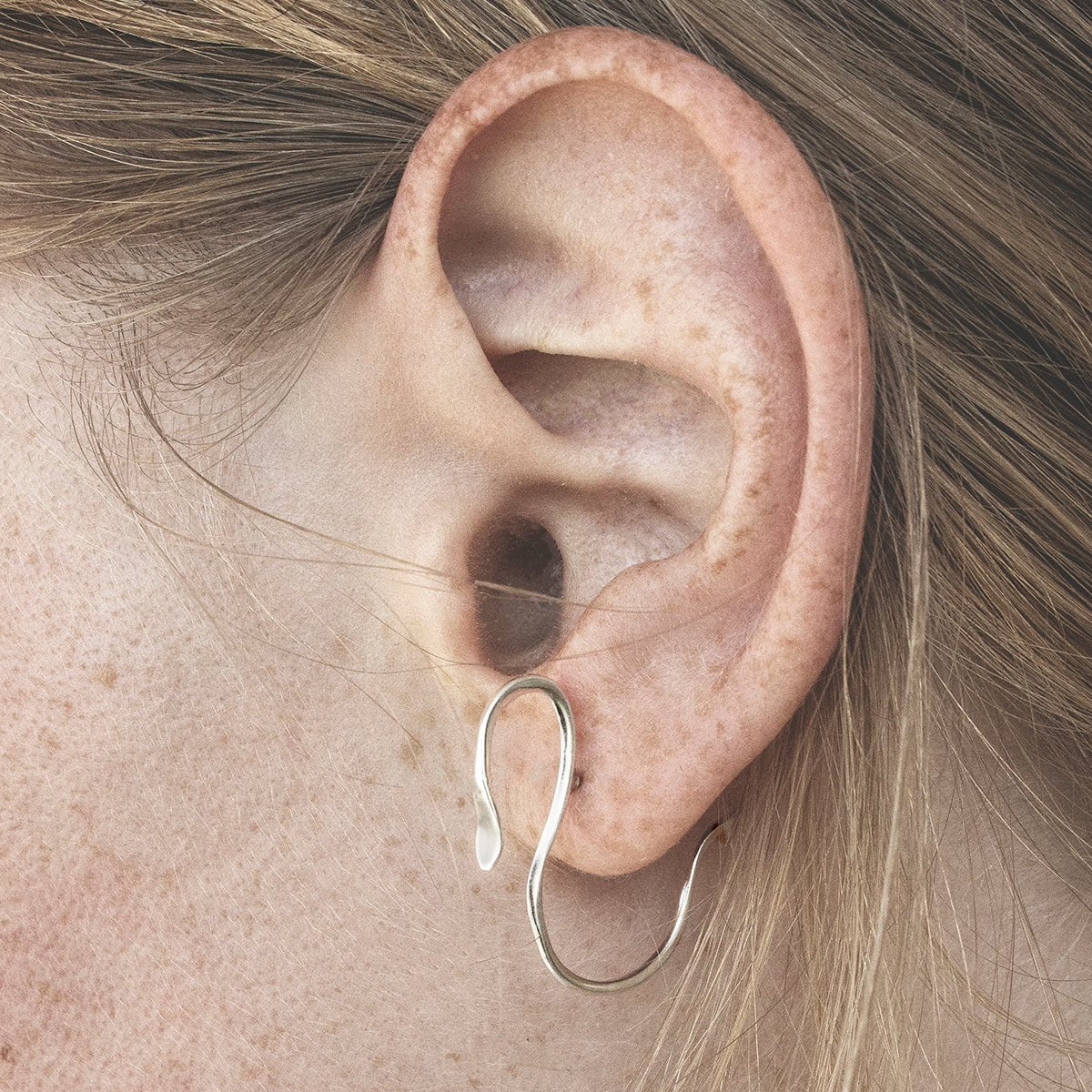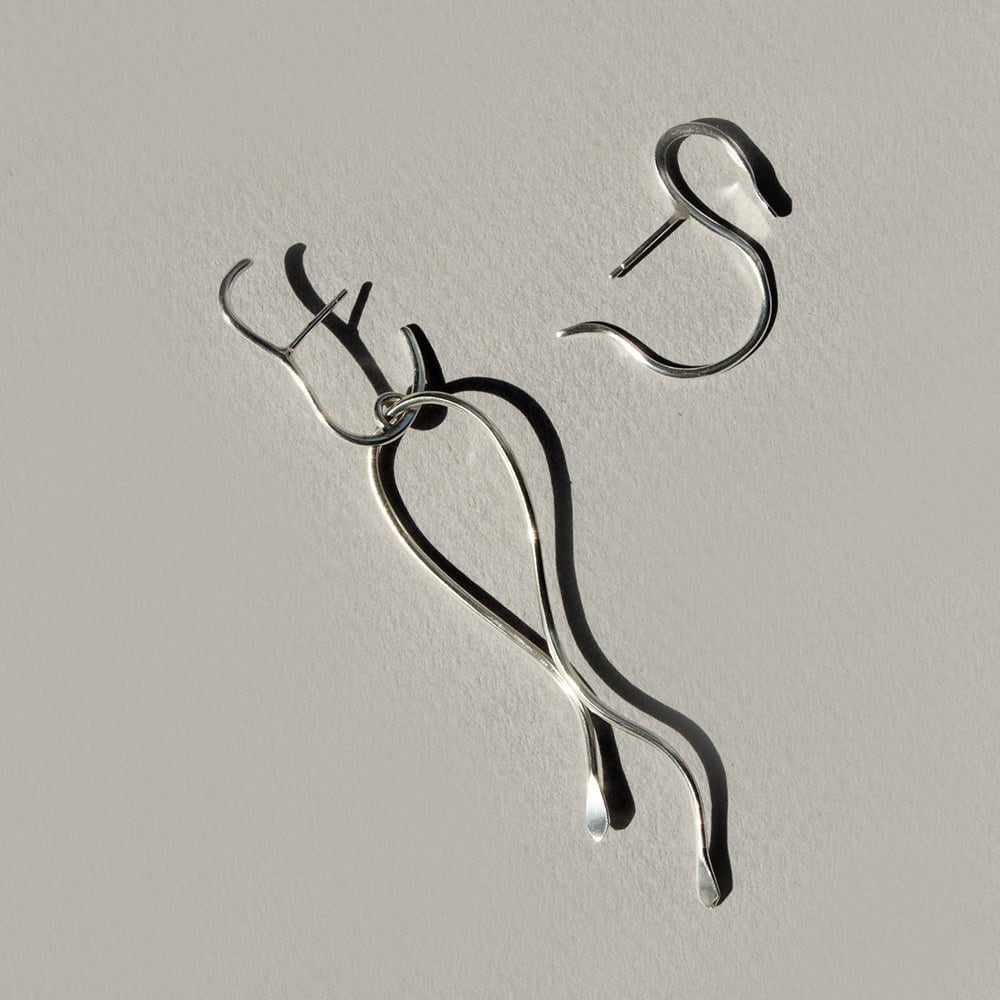 You can return or exchange the item within 14 days of receiving the item.

To be eligible for a return, your item must be in the same condition that you received it and in its original packaging.

Got the wrong size? No problem! We will gladly resize it- free of charge :) Just let us know info@elinagleizer.com

More info about "Returns & Exchanges" can be found HERE
If you want any customization on your order such as specific stone color, different metal or engravings please contact us VIA Email HERE
Hand made with Love
Embrace the power of self-expression with our handmade
creations, embodying a perfect balance of minimalistic elegance.
Each piece speaks volumes, empowering your distinctive personality to radiate with every
moment you adorn our jewelry.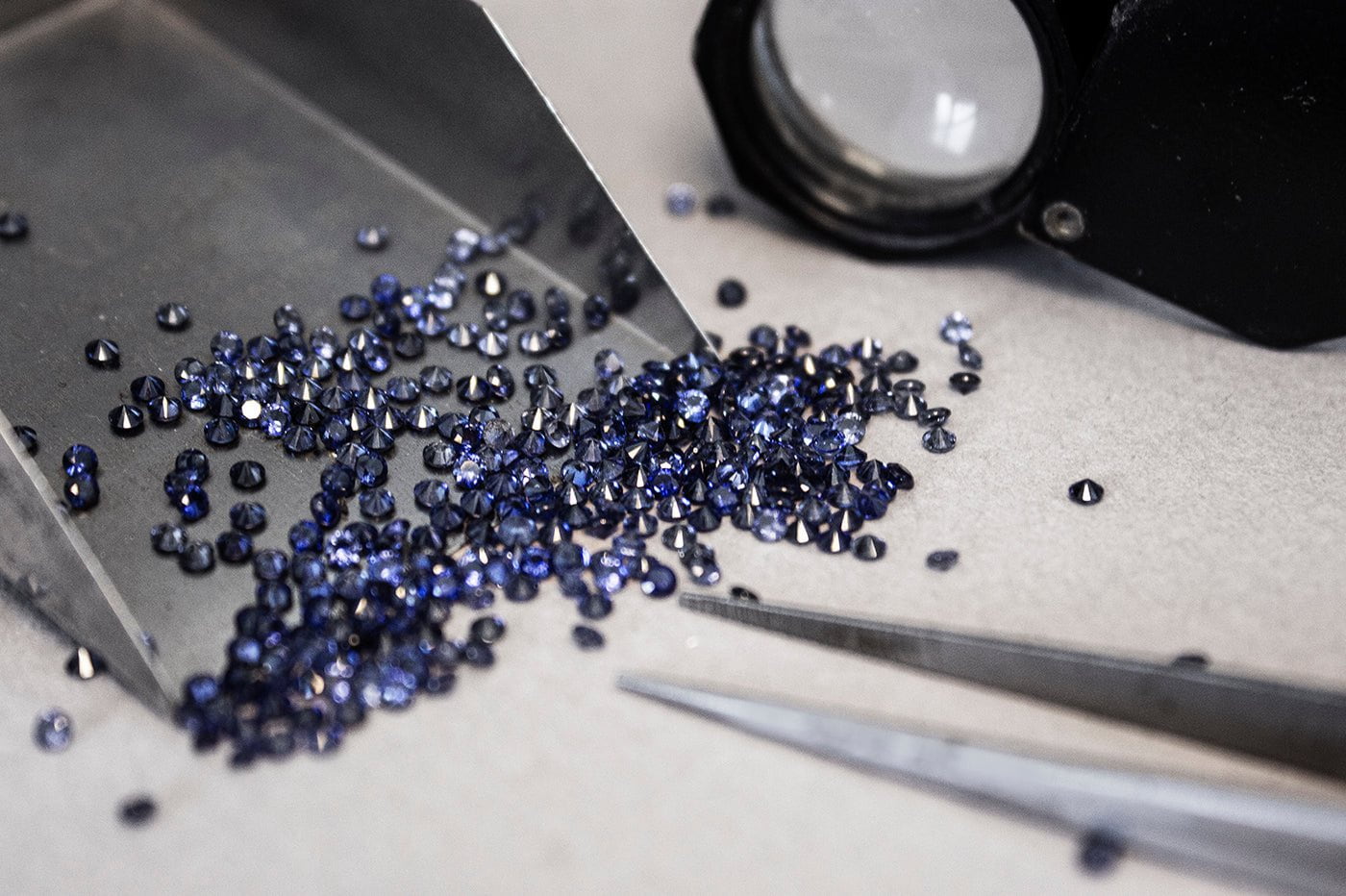 IT'S ABOUT THE QUALITY
With our small scale production, we ensure the highest quality in every single piece we make.
By handpicking each diamond and gem and maintaining the purity of metals, we create products we are truly proud of.
This means you enjoy superior craftsmanship and the assurance that our name represents top-notch quality.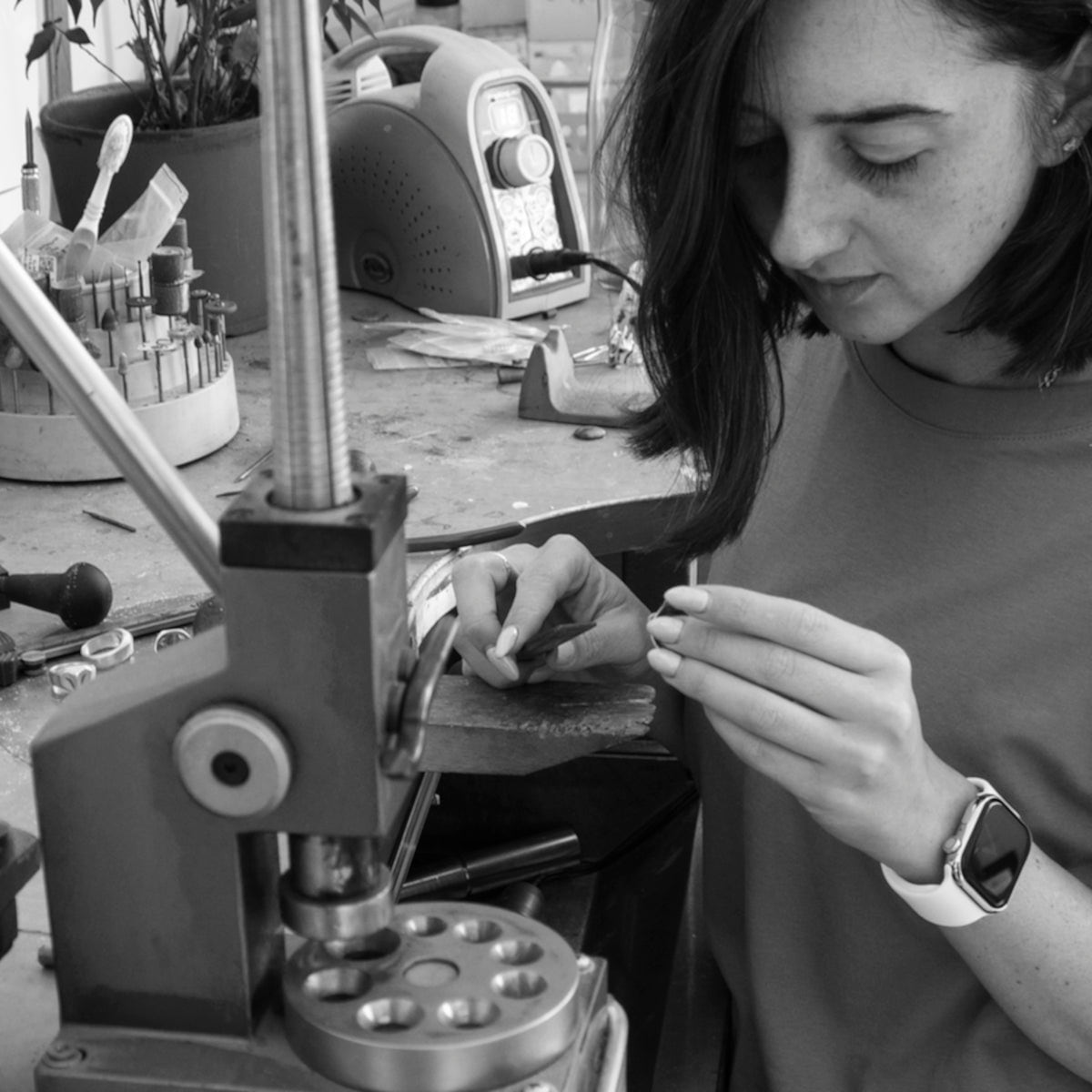 Impeccable Craftsmanship
Meticulously crafted with love, each piece exudes unparalleled quality and uniqueness.
We take enormous pride in our work and ensure that each piece is impeccable.
All of our jewelry is handmade and hand polished by us, that is why they are made to order.
Our studio manages to manufacture between 50-80 items each month, Producing in such small quantities allows us to make each piece with the highest standards and quality .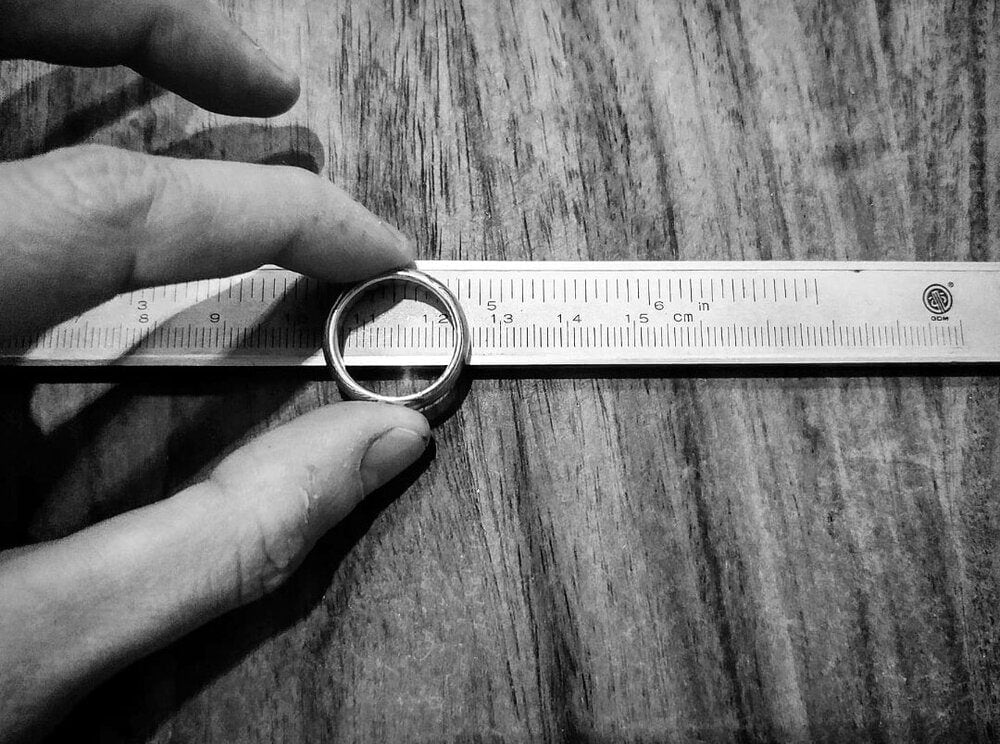 Find your perfect size
All our items are handmade here is our studio so we can offer any size you wish (yes, even x.5/ x.25)
If you don't know you ring size follow this link!
We offer FREE resizing so even if you got he size wrong, just contact us and we will replace it for you with little effort on your end.